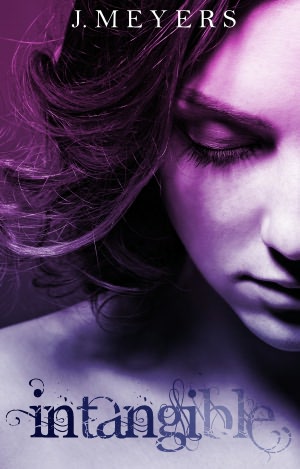 Title: Intangible
Author: J. Meyers
Rating:

4 stars


Source: Review Copy

Synopsis:

Twins Sera and Luke Raine have a well-kept secret--she heals with a touch of her hand, he sees the future. All their lives they've helped those in need on the sly. They've always thought of their abilities as being a gift.

Then Luke has a vision that Sera is killed. That gift they've always cherished begins to feel an awful lot like a curse. Because the thing about Luke's ability? He's always right.

And he can't do anything about it.
Some may think being able to see the future or having the ability to heal with a touch is a gift and so did the twins Sera and Luke. That is until Luke had a premonition that will change their lives forever.
A well written fantasy that explores the relationship between siblings and what they would do to protect the ones they love. The imagery was beautiful and descriptive so that it really made you feel as if you were a part of their world.
The characters were relatable and I enjoyed getting to know all of them especially the twins. Sera and Luke have a great sibling relationship and it really shows how much they care for one another. They don't always get along which is to be expected, but they know how to work together to help those in need. Their emotional turmoil over Luke's vision and how they handled everything from then on out really brought out their true character. Sera was very brave and I think she handled the situation very well under their current circumstances (certainly better than I would).
This was a great read that I would recommend to fans of adventure with a bit of fantasy.