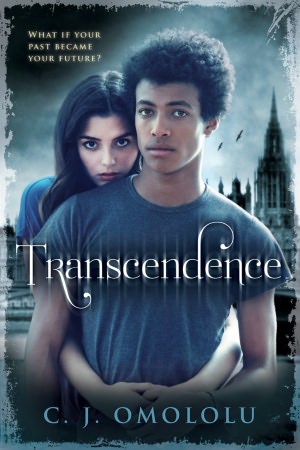 Title: Transcendence
Author: C. J. Omololu
Publisher: Walker Books (May 10, 2011)


Rating: 5 stars


Source: Arc Review Copy, Netgalley



Synopsis:




When a visit to the Tower of London triggers an overwhelmingly real vision of a beheading that occurred centuries before, Cole Ryan fears she is losing her mind. A mysterious boy, Griffon Hall, comes to her aid, but the intensity of their immediate connection seems to open the floodgate of memories even wider.

As their feelings grow, Griffon reveals their common bond as members of the Akhet—an elite group of people who can remember past lives and use their collected wisdom for the good of the world. But not all Akhet are altruistic, and a rogue is after Cole to avenge their shared past. Now in extreme danger, Cole must piece together clues from many lifetimes. What she finds could ruin her chance at a future with Griffon, but risking his love may be the only way to save them both.

Full of danger, romance, and intrigue, Transcendence breathes new life into a perpetually fascinating question: What would you do with another life to live?



A lot of people contemplate the idea of living more than one life, but for Cole Ryan and Griffon Hall this is a reality.
This is an adventure readers will never forget! The story was very well written and the imagery was beautiful. The descriptive words helped me to feel as if I was there right along with the characters. The world was very creative and held readers captive from the very first page.
Cole is a brave and loyal friend that I believe many readers will be able to relate to. She grows a lot throughout the series and it really shows.
Griffon was a great match for Cole and very sweet. The relationship between these two was interesting to see develop and I couldn't help, but root for them in the end.
A fast paced tale filled with romance and adventure that fans of paranormal romance will enjoy!