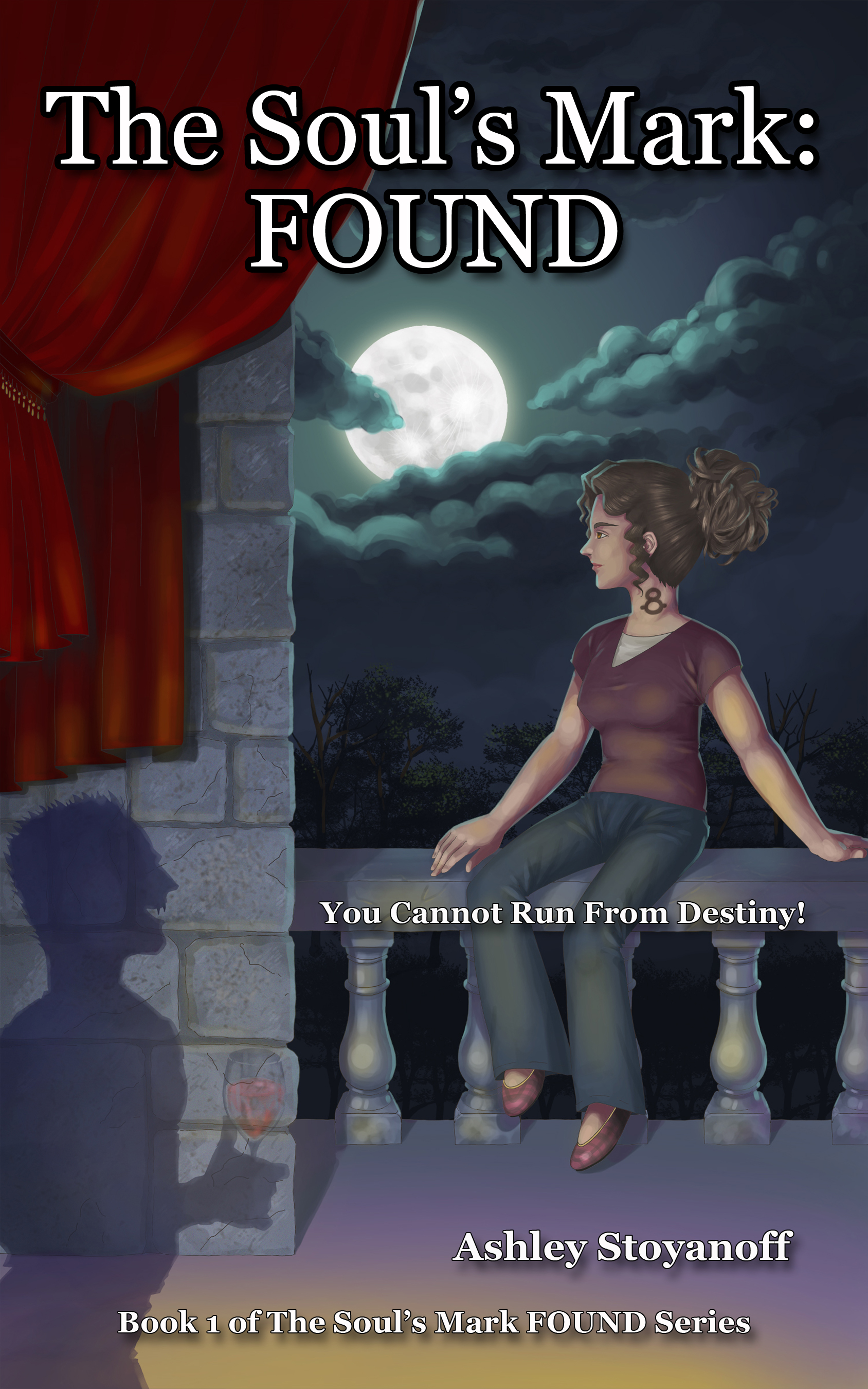 Title: The Soul's Mark: FOUND
Author: Ashley Stoyanoff
Publisher: Ashley Stoyanoff Books
Rating: 5

stars


Source: Review Copy

Synopsis:
Anxious to leave her destructive past behind, Amelia Caldwell moves to Willowberg, excited for a fresh start. Once there, she discovers that her birthmark is more than it seems. She has been marked by a vampire's soul. Not only does she hold his soul, but Amelia is also his soulmate.
After almost a century of searching for his soulmate, Mitchell Lang fears the worst--he is going to lose Amelia to another man. His heart takes over, and his impulsive decision to take away her free will and to intensify their bond quickly turns her growing love into hate.
When they become trapped in the emotional rollercoaster of their souls' bond, open conflict erupts. Amelia has no intentions of belonging to anyone, not even her soulmate, and Mitchell refuses to let her go.
While she frantically searches for a way to escape his grasp, Amelia unlocks the painful memories of her past and uncovers a powerful secret. But before she has a chance to explore her newfound edge, she finds herself caught in the middle of a deadly game of revenge and is forced to realize that YOU CANNOT RUN FROM DESTINY.
Buy Links
My Thoughts
Amelia Caldwell just wants a fresh start and hopes that by moving to Willowberg she will get just that. Unfortunately things only get worse when she finds out that her birthmark is more than it seems. Amelia finds out that she has been marked by a vampire's soul and is his soulmate. Her vampire soulmate is Mitchell Lang. He has been searching for Amelia for almost a century and fears that he will soon lose her to another man. In a desperate attempt to keep her he takes away her free will and intensifies their bond. This turns her once budding love into hate. Amelia fights the bond tooth and nail, not wanting to belong to anyone.
While she is fighting for a way to escape she unlocks the painful memories of her past and finds a powerful secret. Before she can explore this any further she is caught in the middle of deadly game of revenge. She'll realize fast that you cannot run from your destiny.
I really haven't been reading many vampire stories lately, but this one caught my eye and I was glad it did. This story was fast paced and engaging. It was so hard to put down and I actually pulled a couple all nighters to finish it. I loved the suspense and mystery to this story and it really kept me guessing. The action was exciting and had me on the edge of my seat. The characters were really interesting and made me want to find out more about them.
Amelia was a tough and spirited girl who just wanted to be normal. I could really relate to her and had fun getting to know more about her personality and her past.
Mitchell was interesting and very deep. He had his faults, but I liked that he wasn't just flat and too perfect like some characters. He had a good heart, but was a bit too impulsive at times.
This is an exciting new story that vampire/paranormal romance lovers won't want to miss!